The "Story" behind the build!
Often there is a unique and interesting "story" that inspires the idea behind the furniture, or upholstery design that we get asked to build.  These are a few that we found particularly interesting and we decided to share those with you.  You may find there story as fascinating as we did..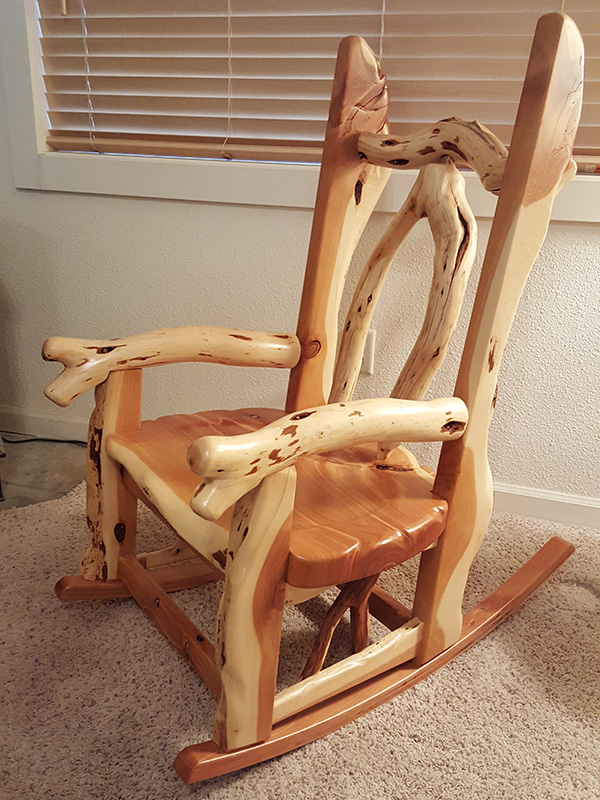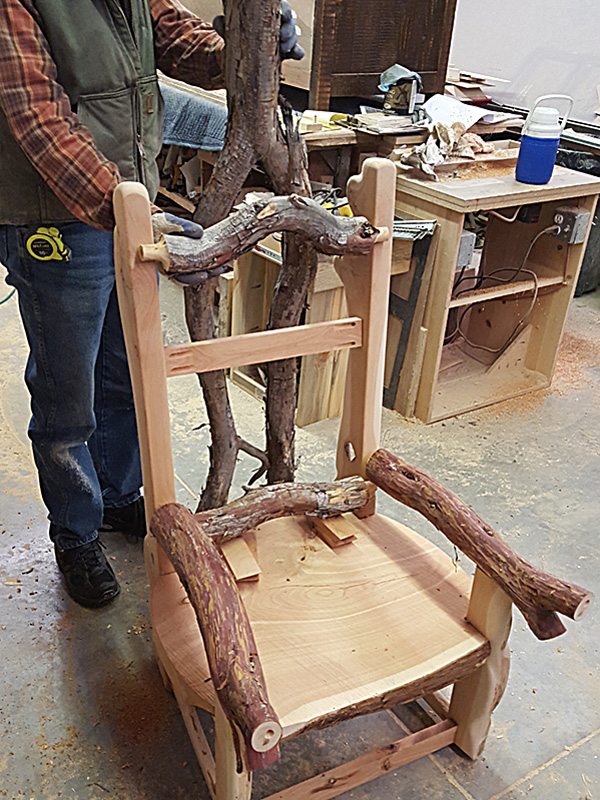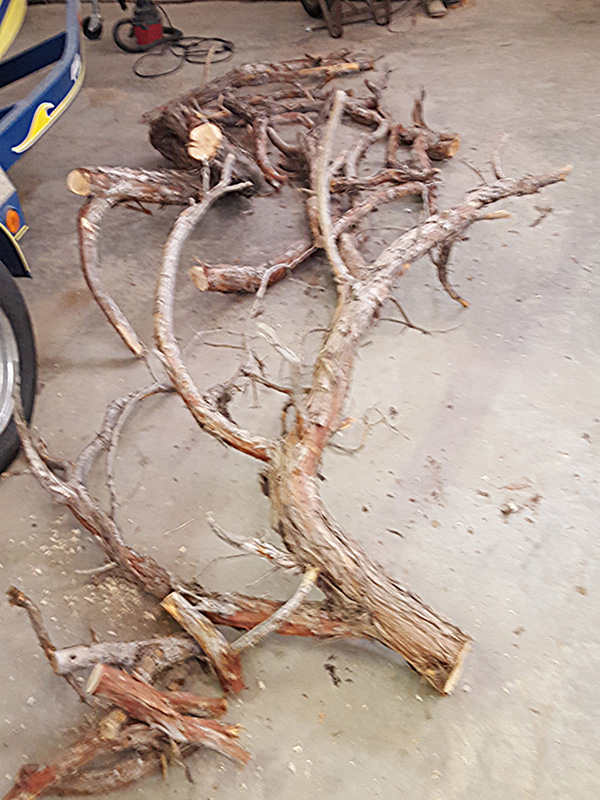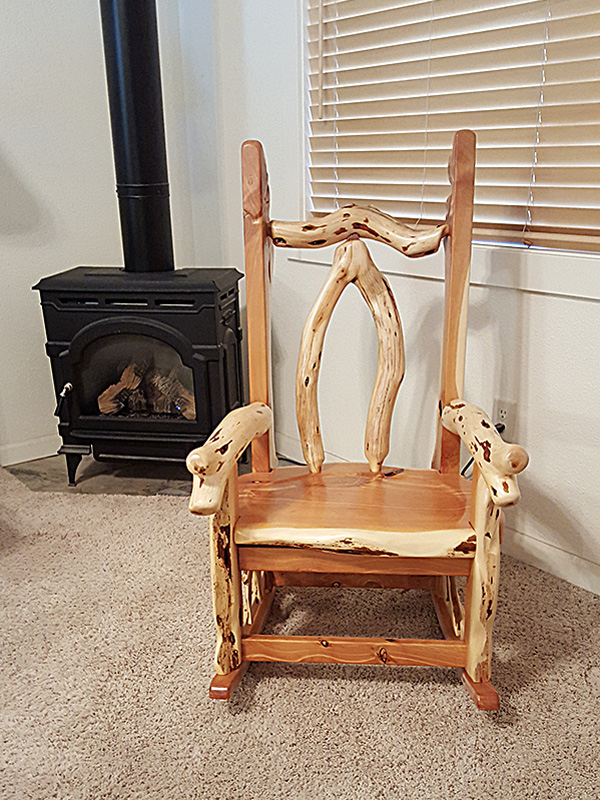 The Juniper Rocking Chair
We had built some furniture for a pastor and his wife who live in Colton, Oregon, near Portland. They have a house in Sunriver which is close to our shop and they were looking to furnish it with beds and dressers, we made a mantle for them and a bunkbed too. We became friends over the years and even went to a couple of their social events in Colton. A car show that the church puts on that is a free event that has a free meal and a show put on by members of the church. They also put on a Christmas light show each year that draws thousands of people. One year Anna calls me and asks if I could build a rocking chair out of Juniper for a surprise Christmas gift for Bill, her husband. She explained that each year they try to do something the other doesn't know about or figure out. After many years of trying get one over on Bill he always managed to figure out what she was doing so the challenge was on! Anna made the 160 mile trip with her son without Bill finding out, just out shopping! I told her I haven't made one before but that's what makes for fun. I gathered up some limbs and such; The rocker part was quite challenging as juniper is very brittle for the size I wanted it. I finally figured out with prayer, how to make it work. I found a piece with the color I liked then cut strips a eighth of an inch thick, made a jig to press them together and glued 2 of them up. Very strong and looks great too. Anna came over and picked up the chair and said Bill doesn't have a clue what she was up to. On Bill's birthday he was totally shocked! He sent me an email later going on and on about the chair. He said he didn't even want to sit in it but wanted to spend his prayer time by it with Jesus sitting in it! How awesome is that!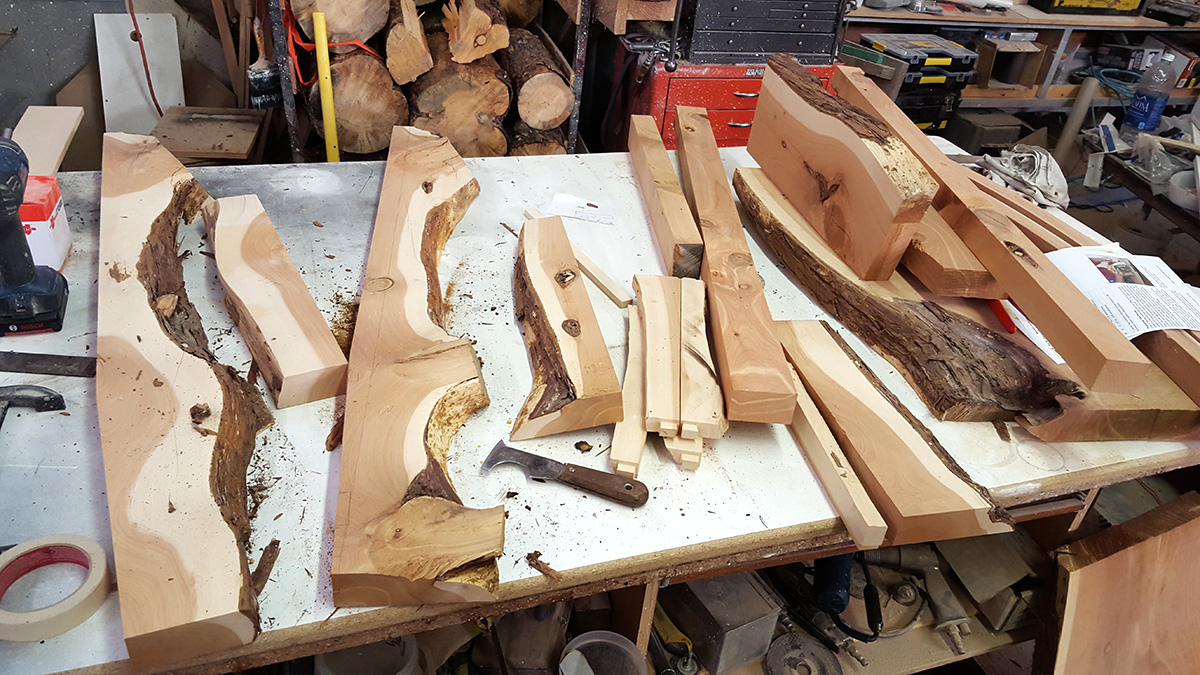 Mike's Model A Roadster
Mike brought his car over from Albany so I could fit parts before paint. He went to a wrecking yard and sat in seat after seat until he found what he liked for comfort. Problem was, the backs were too high to fit under the cowl and he needed the extra length to not feel so cramped in such a small space.
So here's the stripped seats one cut to size and the other original size;
I asked Mike what he wanted for a design in the seats and he said he wanted something no one else has that popped. I started drawing on his seats with chalk and came up with which was what would prove to be very challenging. The fabric choice was Ultra Leather, 2 colors. $125 a yard back in '05.
The car didn't have a seat in the back (called a mother-in-law seat because…well, we won't go there!) Mike found some springs made for such a thing and we made it work.
We also made the side panels incorporating the Ford emblem. Mike wanted a cup holder so we worked that in too.
We made the panels behind the seat which we fiber-glassed and mounted speakers hidden behind the fabric.
Here we made trim for under the dash and cover radio.
Sent the car out to paint and then came back to me for installation.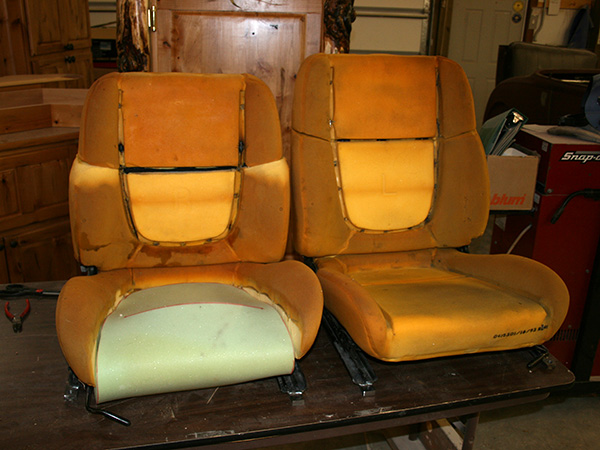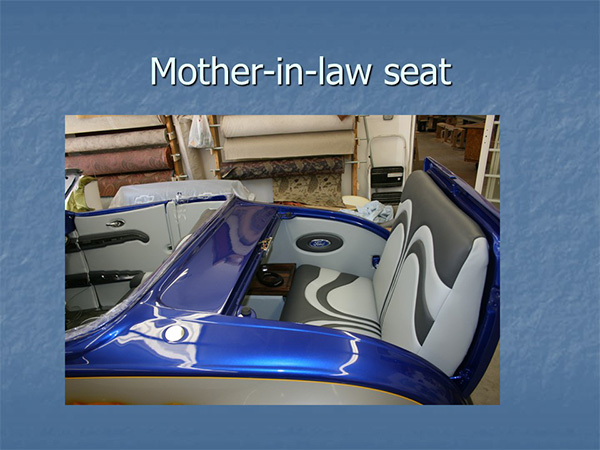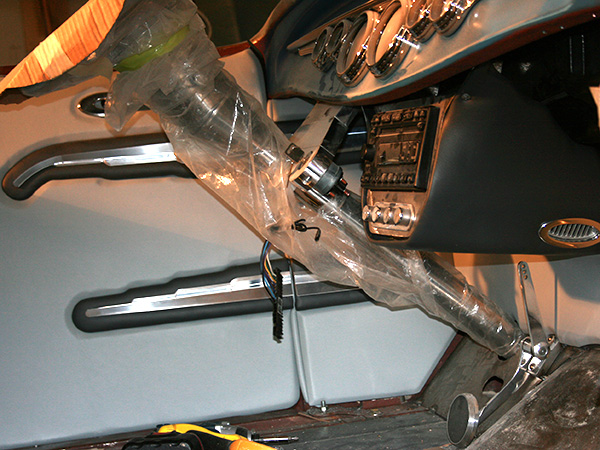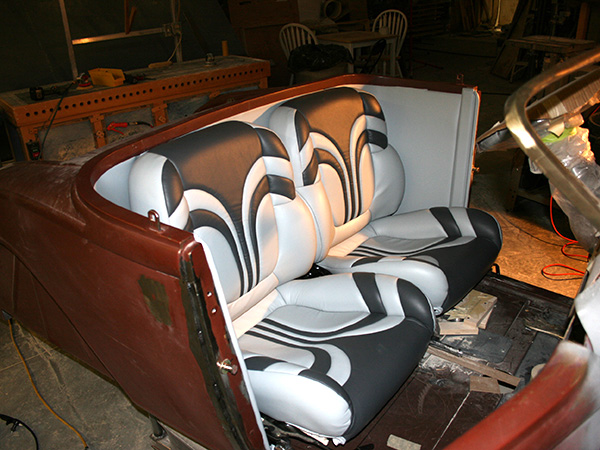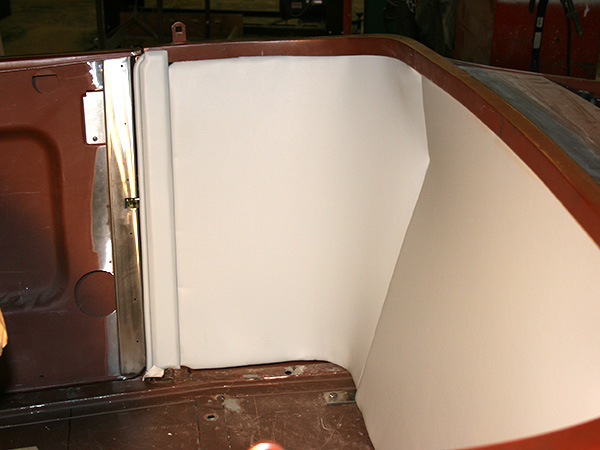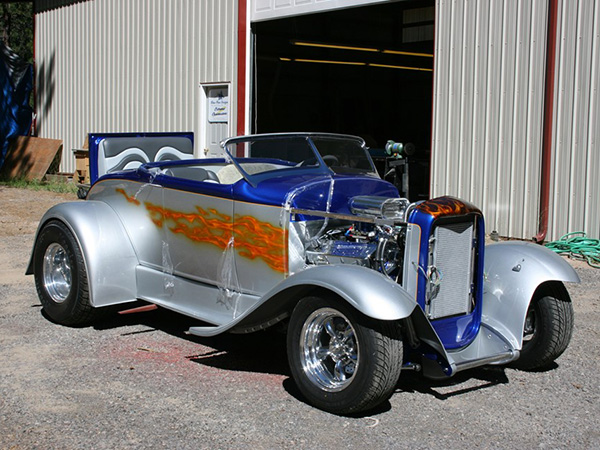 30 Plymouth
Mike wanted a simple interior and needed a new top. I have never liked the way these old tops were made which was chicken wire to hold some thin pad, tack it to a trim strip and then put a piece of trim over the tacks and make sure it's sealed well so it doesn't leak! I asked him if I could try something and it wouldn't cost any extra and if it doesn't work I will do like the original at no extra cost.
My thought was to build a frame that would fasten through the top in one piece. The challenge was to follow the shape of the car without any evidence of how it's fastened. Here's the end result: